The first time I lost a phone was when the hippest was still Nokia 5110. Bought it for 7k with a Globe SIM that cost Php900.


Cell phone signals then (of either Smart or Globe) sucked. I would go by the front door of the shop to get a decent signal whenever I wanted to text/call. One time I accidentally left it on a table by the door when a client called me for something. It was gone when I finally remembered I left it there.
The next one was a less-than-3-month-old Nokia 6260. It was so cool back then. 18k. It was on my desk while I was doing some paper works.
I just noticed it was gone when I needed to text someone.
That fateful day, I decided to never buy a cell phone that exceeded 4k.
So I bought a Nokia 3100 and liked it.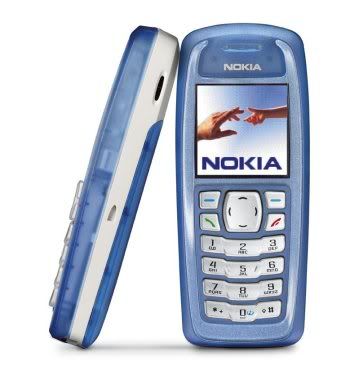 But just like the previous ones, it got stolen. But this time I knew who took it. I never told anyone about it, though, because he's a friend. I didn't even confront him. I valued our friendship more than the phone. But I don't hear from him anymore. Baka nakonsensya.
So I bought another one. A Nokia 1680.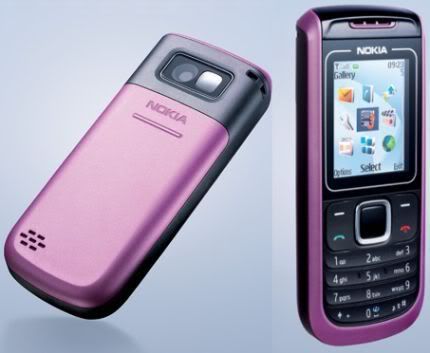 It, too, was taken from my pocket last Saturday night on our way out of the Pulp. I felt sad. Not because of the phone (sanay na ako and it's on buy 1 take 1 now at SM) but because of two things:
1.
Because my PLDT Landline Plus SIM was there. Not inserted but I always put it on top of the battery before I put on the cover. The thief might use it to call long distance, much worse, overseas. I couldn't have it terminated at once because it was past midnight when I arrived home and come 12, you cannot talk to any 171 operator anymore. Come Sunday, I learned that you can't block the SIM by calling an operator. I needed to go to a business office, present a notarized affidavit of loss and ask for a replacement SIM. Can't unsubscribe from it because it has a 2-year lock-in period.
My sister volunteered to do it herself cuz after all, it's her name on the PLDT account. If I'd be the one to go there, I'd still need an authorization letter plus another affidavit stating that she has married and is now using a different surname. Such work.
But I'm sad because she's so busy as today is the first day of construction of their apartment building in Las Pinas. Not to mention her husband is in the country which makes her doubly busy.
They're currently in Southmall now. She said she'd drop by the PLDT office there after having lunch.
2.
That phone was the reason of my happiness for the past week. Yea actually exactly a week Saturday night.
Perhaps the Lord has realized I'm overly happy that it's bad?
I cannot live without a phone, though. So I bought one yesterday. The cheapest Nokia I could find.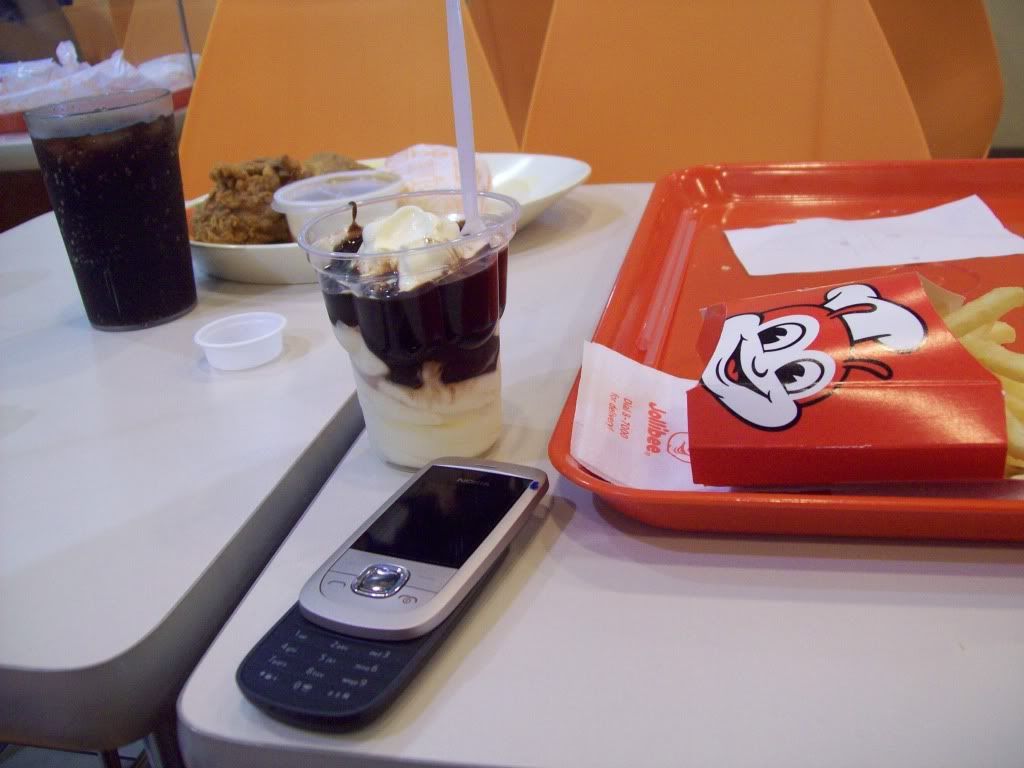 I called Gerald to go with me to the mall. I was so sad (and still am) that I couldn't bear going alone.
I promise to take a good care of this new phone. Cheap as it may be, it's still hard-earned money. And I've had enough cell phones stolen already.
But then I'm still sad. "Things" haven't come back to normal yet since I lost the phone.
PS
I called my Landline Plus yesterday and a kid answered. I asked to speak to (my name) but he/she said "wrong calling." I took that as a "wrong number" and I said sorry.