I love boys choirs. Closing my eyes while listening to their music takes me to another level of happiness.

I was channel surfing this morning when I passed by Studio 23 and saw Libera. I stayed to watch. At the end of the music video, an ad was flashed. They're gonna be at the RCBC for a concert on April 16th!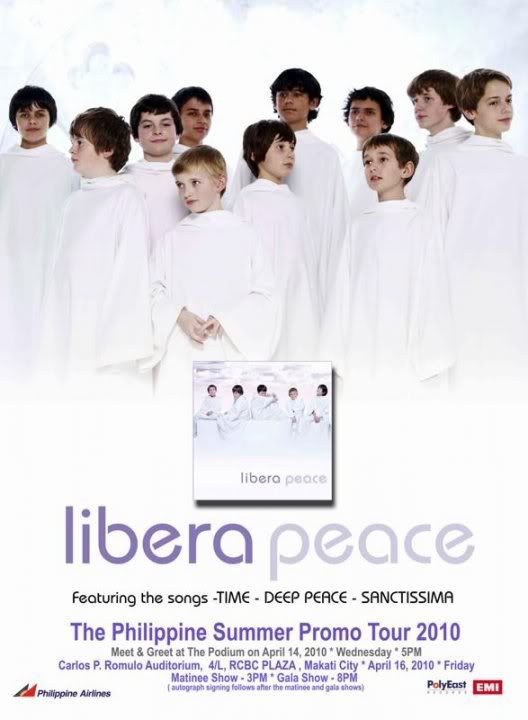 Libera is an all-boy choir from the UK, and they'll be at the RCBC Plaza Carlos P Romulo Theatre at 3pm and 8pm on April 16, 2010. But before that, they will have a promotional appearance at The Podium on April 14, between 5pm and 7pm.
Ticket prices are 850, 650 and 500 pesos for Orchestra, Lodge and Balcony respectively. Call 9994364275, 9063703129, 9189181367 for more info.
*Photo and info are via Facebook. I'm just not sure if the numbers given are local numbers.