I'm still floating from half-bliss. And all I want to do is stay in bed and dream of MOA Sunset Strip forever. LoL!

So I went with four kids at the Domination IV. Not really kids cuz they're already in college. But they're younger than I am. So kids.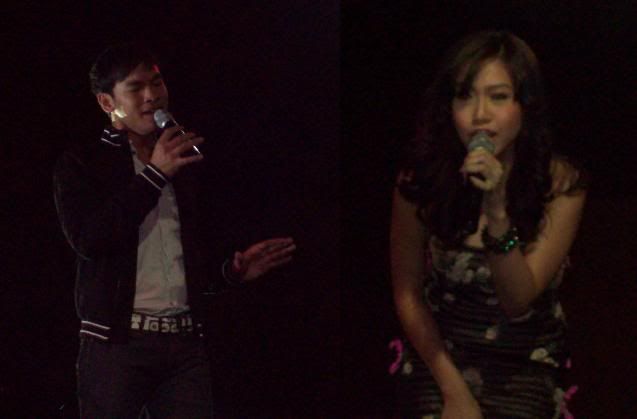 We arrived at SMX quite late. 5 pm. And
Parokya ni Edgar
was almost finished performing when we were able to enter the hall. Like by the time we saw the stage, they're already gone. But who knew Parokya would be performing? Neither did we know that Mark Bautista and Rachelle (spell?) Ann Go were also there. They're endorsing a new e-Games title, Superstar, a karaoke-thing. Ehem ehem. Better get my vocals ready.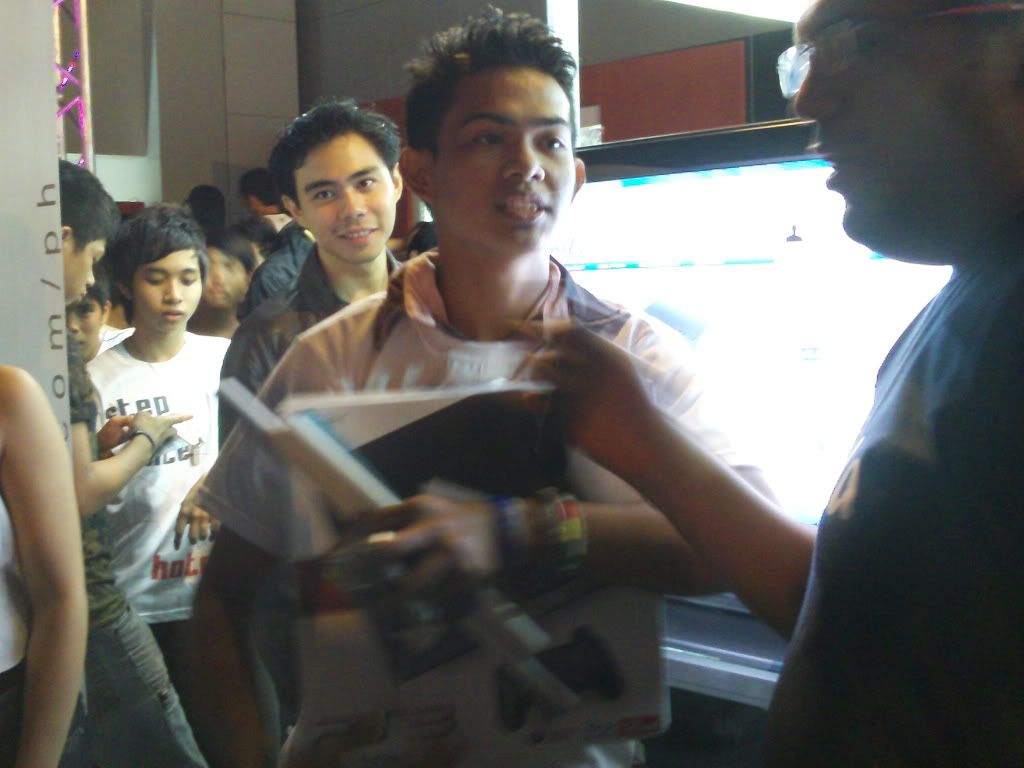 One lucky bastard won the bidding for a PS3 Slim for 200 something pesos. And how much is PS3 now? 20k? It made Kenneth and Dan want to buy cards and bid at the Winila booth, too. But I spoke to them against it. It's gambling, people!

left pic was at Robinsons; right one was at the Domi
Cosplay was fun. And one of the emcees of the
CosPlay Convention last month in Robinson's Ermita
was also there, although he's not in costume this time.
We left after the CosPlay, though. We're already too hungry to stay for the announcement of winners. LoL! Why do I always skip that part? Beats me.