I've always hated looking at brown-skinned Pinoys who color their hair blonde, or orange, or red, or the worst, pink! Brown is ok, but not anything lighter.


Well, the Chinoys can get away with light-colored hair cuz of their fair skin. But girl, if you're so morena and with a very Pinoy nose to boot, please stop cosplaying blonde-haired characters. Ang dumi tingnan!
A tip, though. Cover yourself with rice powder, or white body paint, like this cosplayer who took Jansen's attention.
Buti pa si Queen Seon Deok, cool na cool.
And Zuma was so green.
But for me and Jansen, this one's the winner: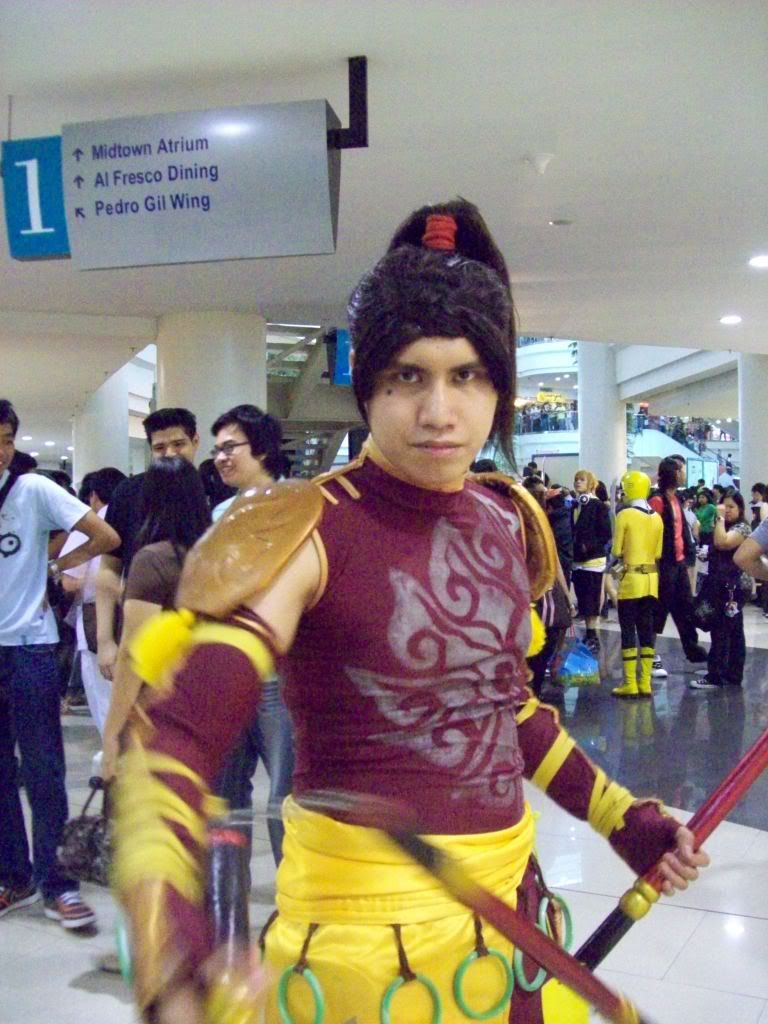 You should have seen him on the stage. Although the young ones beside us were shouting "recycled." Perhaps he also wore that last year.
We didn't wait for the announcement of winners anymore because I wanted to take Jansen home. His nose bled twice while we're watching. Ang init kasi sa Robinsons Ermita.