While at the movies watching The Red Shoes, I received a text message from Danilo asking me to buy him a digital multimeter (whatevs) at Cd-r King. And since I'd pass by a Cd-r King branch on my way home, I gladly obliged.

But the Cd-r King sales assistant told me it's out-of-stock. She said it too quickly, it made me suspicious. You know these salesladies can sometimes be so tamad to check. So I told Danilo to check their inventory online.

While waiting for Danilo's message, I passed the time away at Booksale.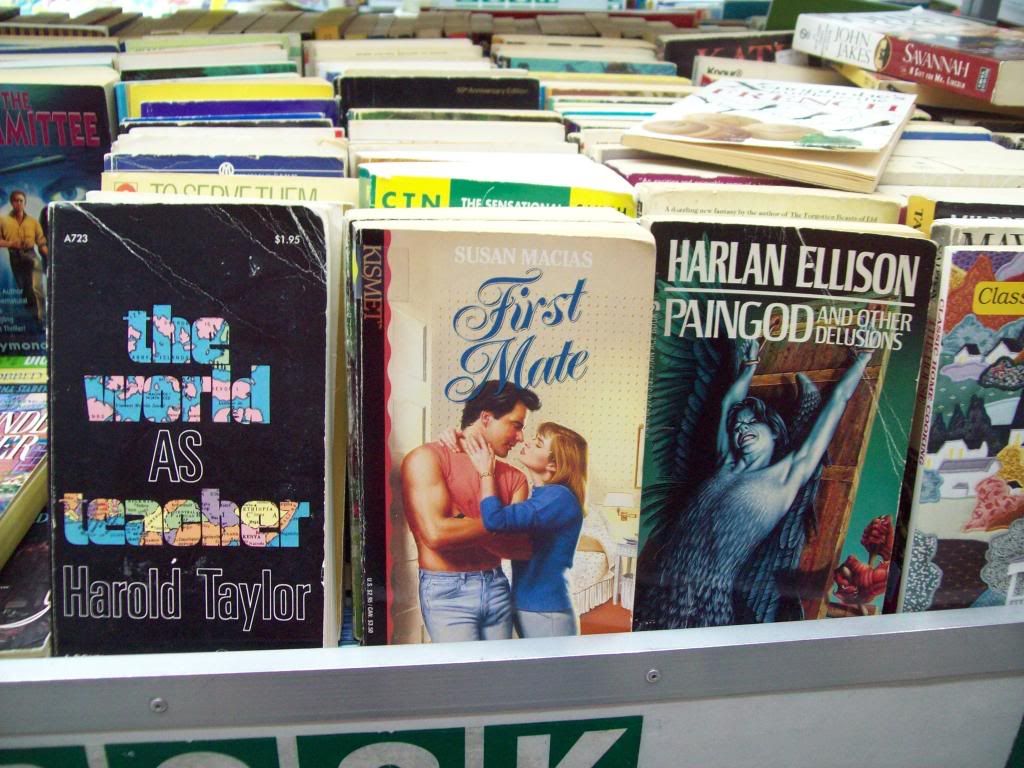 The paperbacks (especially the one in the middle) reminded me of high school. Our school library housed paperbacks like these but only the seniors were allowed to borrow them. So we were confined to Hardy Boys, Nancy Drew, Sweet Valley, and academic books up until third year.
Speaking of Joe, Frank, and Nancy, I didn't know they already had comic books: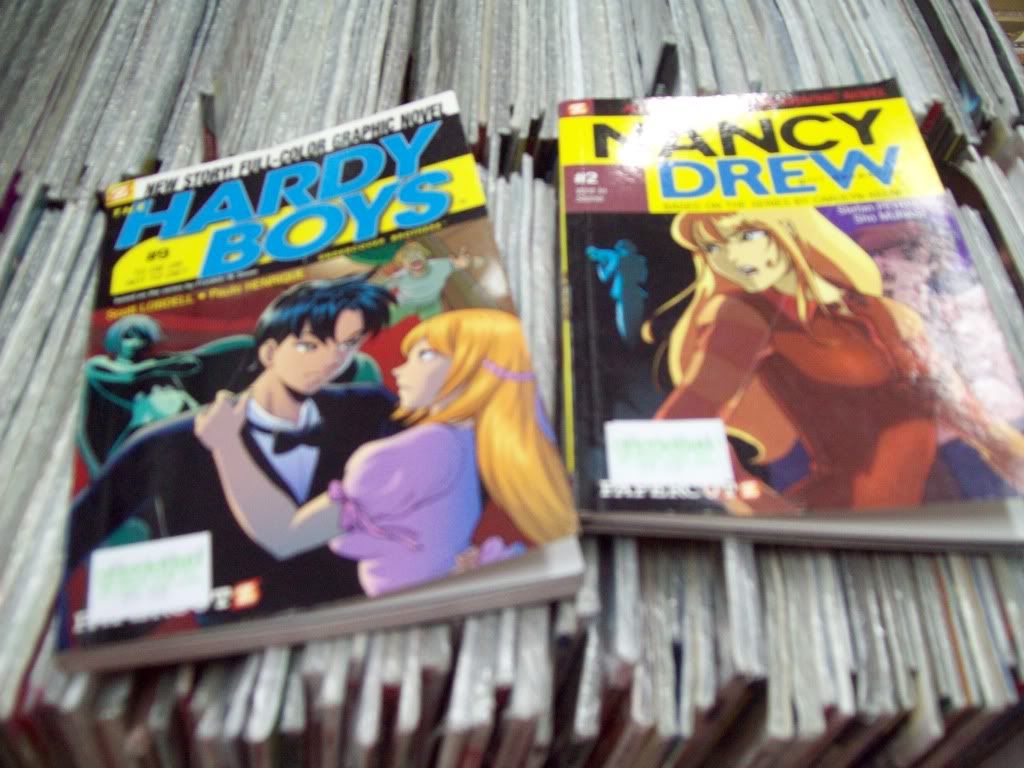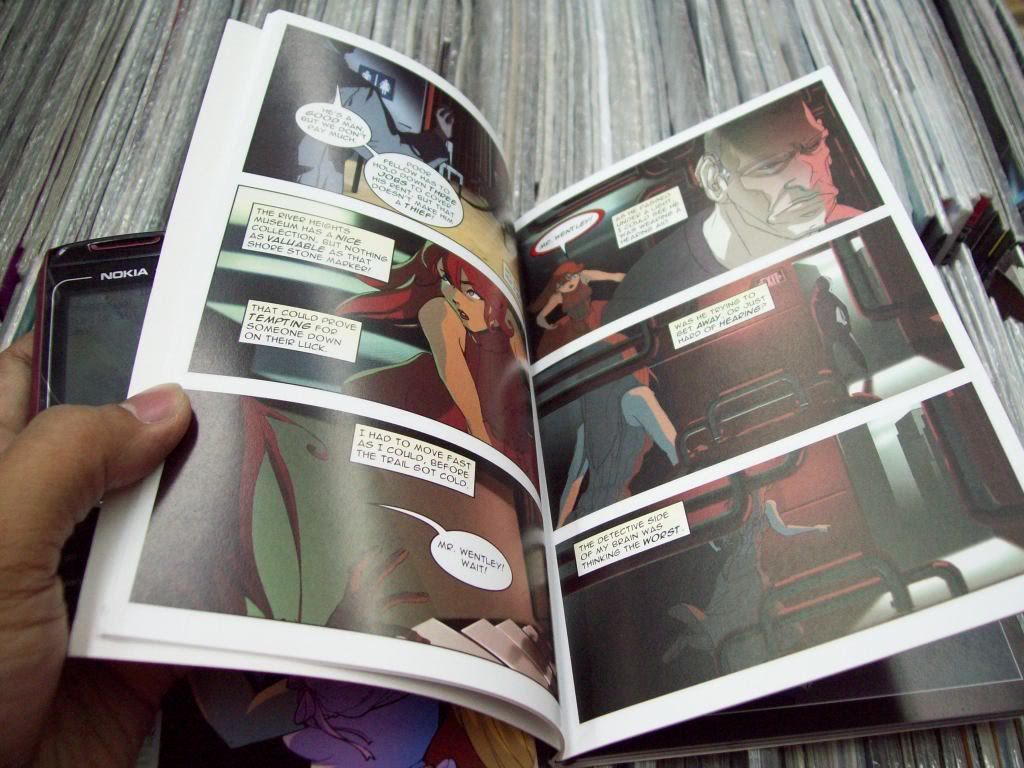 Astig. I wanna collect. But I still want to own a complete collection of the hard bound mystery series. They're my first love.
After a while, Danilo texted: