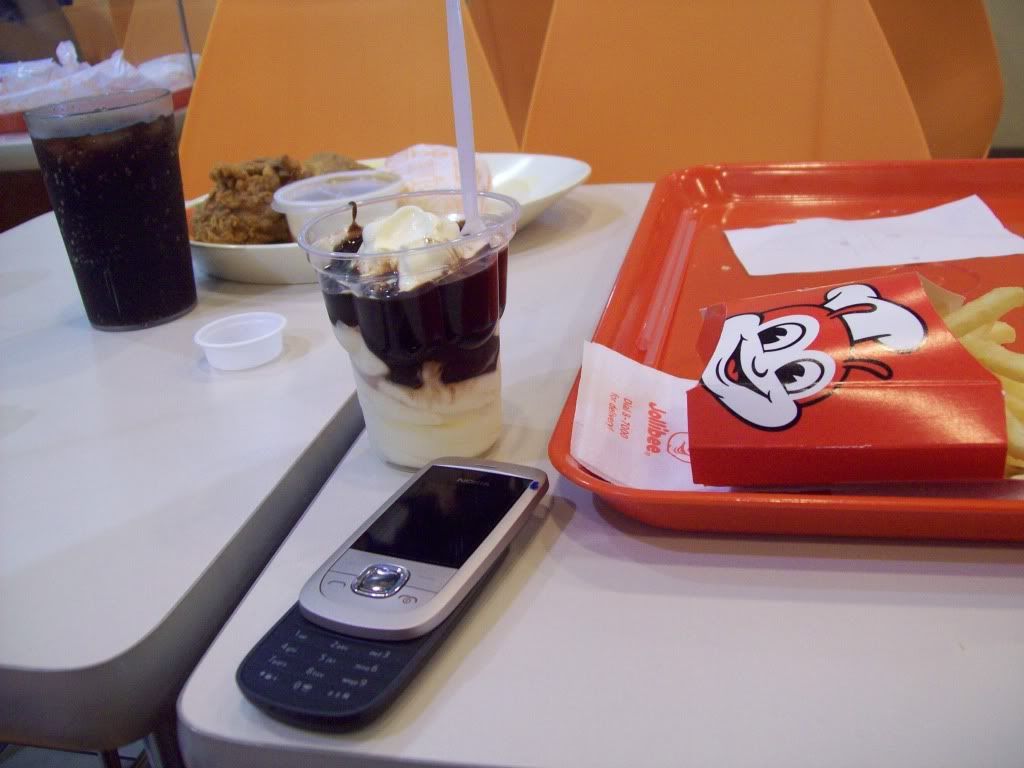 After the Nokia I lost at the Pulp Summer Slam last April, and the Cherry Mobile I lost at Mt. Romelo last August…

This post is a tribute to my Nokia 2220, bought April 18, 2010, lost last Sunday either at Mini Stop or at the taxi on our way home from the vet.

Thing was, the SIM card inserted was the PLDT LandLine +. So for the 2nd time around, I lost the PLDT SIM (here's the first time). I had to report it immediately cuz I might be charged with calls I didn't make.

I noticed the phone gone when I needed to call someone for my allergies. So instead of getting help for my allergies, I called the Landline + hotline to report the lost SIM.

Monday, after sleeping four hours (since we got home from the hospital around 3 in the morning), Angel and I left the house at 8 AM. It's my third rabies vaccine and Angel's second pre-exposure rabies vaccine at RITM. But before heading to RITM, we first went to my sister's house to get the authorization letter and affidavit of loss she prepared before leaving (her eldest had a track competition) which I had to get notarized. Our PLDT line is in her name so the affidavit of loss should be in her name as well.

As recommended by my sister, we first went to a law office near their subdivision. She's a regular client and they know her there. She was right. They immediately recognized her name. But unluckily for me, they said they need my sister's presence to have her affidavit notarized. I didn't argue. I knew it's the right way to do it.

My sister texted us another address near the Las Piñas City Hall. It's a small office, mainly for notarization. The secretary (quite fondly) remembered my sister, got the three copies of affidavit from us, gave it to the lawyer, asked for 50 pesos, and it's done.

Falling in line at the PLDT South Mall office was another sad experience. The line was so long we spent almost 2 hours to have the SIM replaced. My hands were already cold from hunger and my back and chest itchy from the previous night's allergy.

We had time to catch a quick lunch before heading to our vaccines at RITM. After the vaccine, though, the replacement SIM issued to us still wouldn't work. That was like 3 hours after it was issued. During the first time, the SIM was already working the minute it was issued. And for that, we had to go back to SM South Mall to have it checked. Another waiting in line.

Finally, around 6 PM, I was told they're having an error in their system, and my SIM would be activated as soon as possible. It got activated only this afternoon.

Now I don't know if I could live without a phone. But I guess I can try.