That's sad. Rica Paras, the LGBT representative inside the Big Brother House had just been evicted. Oh well, when it really comes to popularity contests, it's hard for someone like her to win.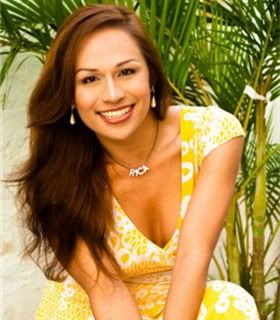 Rica told the housemates, though, that she's fulfilled in her stay - like she wouldn't have been able to patch things up with her father if she didn't join PBB.
Born Richard Paras, Rica is a graduate of BS Math in Ateneo de Manila. She's also a member of the gay movement, Doll House.
The final tally of votes was as follows: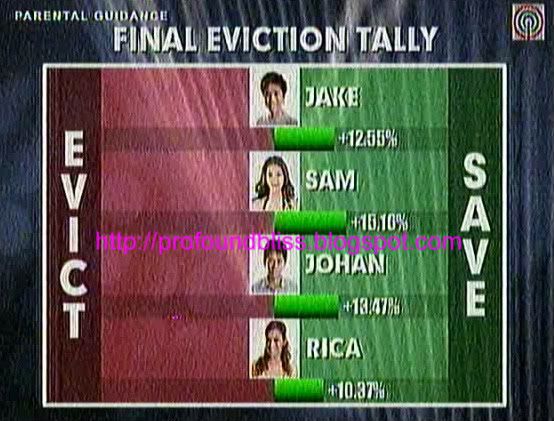 With the Save and Evict votes combined, Sam got 15.10%, followed by Johan who got 13.47%, and Paul Jake with 12.55%. Rica got the lowest percentage with only 10.37%.
Goodluck Rica!