If Jason couldn't say directly that he loves Melai before, it's kinda different now. The tricycle driver from Mindoro is now quite serious in wooing the English teacher from General Santos City. But he wants things clear between Melai and her ex-boyfriend named Roy.

Jason wants Melai and Roy to be able to talk so they can sort things out between them. From what Jason knows, there hadn't been any formal break-up between the two.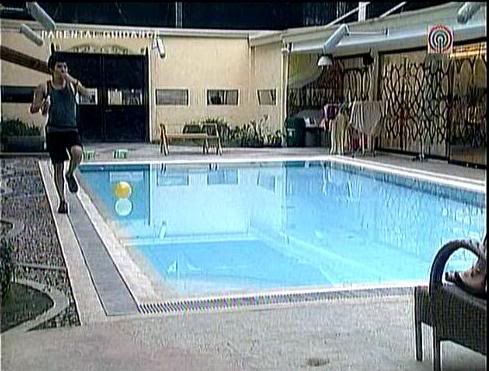 Big Brother decided to offer Jason a sacrifice in exchange for bringing Roy in the PBB House. And the sacrifice? Jason should walk for 1,053 minutes, the numbers symbolizing the number of kilometers between the PBB House and General Santos City.
It's more than 17 hours of walk around the pool for Jason, but he doesn't seem to mind the challenge. As he said before he started, "I'm doing this for the sake of love, and everything goes."
But the question is, will he be able to finish the 1,053 minutes of walking? We'll find out tonight.