I was browsing the net for baby cribs (for Princess) when I came across these pictures: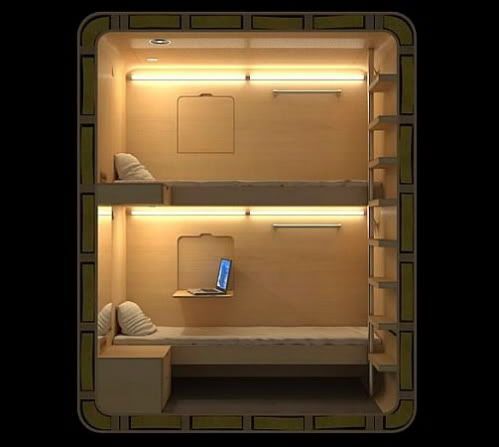 Sleep Box!
It has wi-fi, plugs for charging electronics, TV, and ventilation system, plus the bed linen is changed automatically! These "boxes" are rental units designed for public places like bus terminals, train stations, and airports.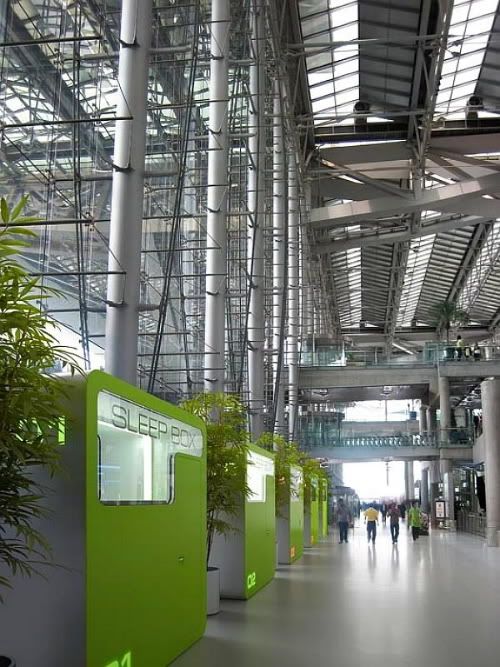 It is said to be currently being constructed in a Dubai airport.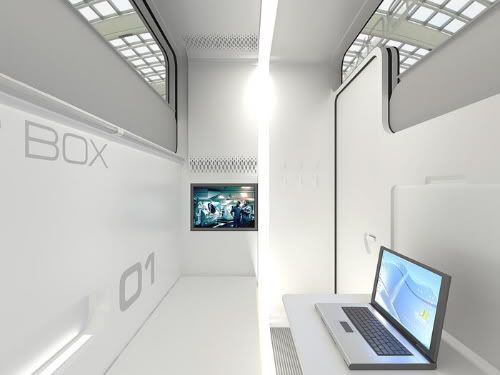 Aside from the double-decker, there's also a Sleep Box designed for single person only.
Watch the CGI below:
Imagine if we have these in our bus terminals and train stations. Motels would have lesser patrons. LoL!
via furniturestoreblog.com